Top Area Docs
Jun 02, 2011 05:38AM ● By Style
Advances in medicine happen at an astonishing speed these days, and thankfully, our community has professional, high-quality healthcare providers who are helping to drive these medical advances forward.
These accomplished medical professionals have made an impact in our neighborhoods through education, leadership, innovation and genuinely caring for their patients. Style invites you to celebrate these exemplary local doctors for their achievements in medicine, and in the community.
---
SPECIAL PROMOTIONAL SECTION
---

Seated (l to r): John M. Osborn, M.D., Donald R. Jasper, M.D. Standing: Wayne I. Yamahata, M.D., Debra J. Johnson, M.D., Lynne A. Hackert, M.D. and Scott D. Green, M.D.
The Plastic Surgery Center
95 Scripps Dr.  |  Sacramento  |  916-929-1833
2235 Douglas Blvd., Ste. 510  |  Roseville  |  916-773-5559
www.sacplasticsurgery.com
Established over 40 years ago, The Plastic Surgery Center houses the largest group of board-certified plastic surgeons in California. Their doctors have served over 100,000 patients! Choosing a surgeon for your cosmetic procedure is serious business and selecting a surgeon certified by the American Board of Plastic Surgery is an important first step. Schedule a consultation with any one of their physicians and you'll be pleased to discover doctors who carefully listen to you to understand your needs, determine the best options to try and achieve your goals, educate you thoroughly on the risks and what to expect, and be there with you during every step of your surgery and recuperation.
The Plastic Surgery Center was the first outpatient plastic surgery center built in California, and features state-of-the-art surgical facilities and equipment. Their surgeons provide excellent care, and their staff pampers their patients, so that your entire experience is comfortable, safe, and above all, gratifying in the results.
Call 916-569-5238 regarding upcoming cosmetic surgery seminars
---
Vitality Medical Laser & Skin Clinic
Dr. Celia Remy, M.D.P.C.
1891 E. Roseville Pkwy., Ste.170  |  Roseville
700 Oak Avenue Pkwy.  |  Folsom
916-508-8640
Vitality Medical Laser & Skin Clinic is owned and operated by Celia Remy, M.D.P.C.  Dr. Remy began her career with UC Davis Medical Center holding two positions as Medical Director for a child abuse clinic and as a pediatrician with specialty interest in pediatric dermatology. This work piqued her interest in laser technologies and led her to study non-surgical aesthetic reconstruction techniques. She applied this knowledge in the treatment of scars, wound healing, tissue regeneration and non-surgical reconstruction for injuries or trauma to the face. She studied laser treatments extensively as she developed her expertise in assessment and treatment of burns, wounds and traumatic injury.  This led her to pursue training in advanced aesthetic treatments, where the overlap allowed Dr. Remy to bring a fresh and unique perspective to the field of cosmetic medicine.
Dr. Remy works with laser engineers to refine and improve treatment effectiveness and utilize combinations of developing technologies to get the best results possible. She is a certifying instructor for physicians and nurses learning laser technology and advanced sculpting techniques.
At Vitality Medical, "it is our paramount responsibility to provide safe, effective treatments appropriate for patients needs and desires.  We focus on each patients unique and specific needs based on the structural characteristics of the body and dynamic movement of the face.  Now that we understand the changes that happen over time, we are able to utilize the best treatments available to achieve the most natural appearance possible.  We strive to offer our patients the most cutting edge technology and state-of-the-art techniques in the industry while providing a caring environment with a focus on minimizing discomfort".
Services Include:   
Free consultations
Body Sculpting with Ticklelipo, SmartLipo and fat transfer
Sculptor technology, exclusively at Vitality Medical, for advanced skin tightening
Laser treatments for scars, acne, skin tightening, wrinkle correction, spider veins and hair removal
Dermal fillers; Radiesse, Juvederm and Perlane
Botox and Dysport
Medical grade microdermabrasions and chemical peels
Prescription skin care customized for your needs
---
Laser & Skin Surgery Center of Northern California
 3835/3837 J St.  |  Sacramento
916-456-0400  |  www.skinlasers.com
Dr. Kilmer leads a team of five board-certified dermatologists and a nurse practitioner at her thriving Sacramento practice, where she is dedicated to investigating new and improved uses for lasers in skin care. "We are an innovative practice; we really are on the forefront of laser research," says the doctor, whose practice has been the site for numerous FDA clinical trials.
Dr. Kilmer and her colleagues are also recognized for treating wrinkles using the latest and greatest in injectables and fillers. When it comes to injectables Dr. Kilmer touts technique as a vehicle for success. "This is an art, patients should consider the experience and skill of a physician prior to undergoing treatment." Noting that unnatural, frozen features often result from too much of a good thing, she promotes a "less is more" philosophy, whose patients attest to looking like themselves, only younger. Dr. Kilmer says that an understanding of placement, wrinkle depth and facial contours is essential, as is an innately artistic eye. "Whether we are filling lips or wrinkles, treating volume loss at the temples, chin or cheekbones, or re-creating structure at the lateral corners of the mouth to give lips an upturned appearance, results are extremely TECHNIQUE DEPENDENT. Our expertise is in the art of using the various fillers to best improve facial contours and turn back the hands of time."
Her practice has the full spectrum of laser procedures known to diminish fine lines, scars, brown spots, unwanted hair, blood vessels and even tattoos. "Lasers are very job specific - one type cannot treat every problem. It takes training, expertise and artistry to determine which laser is best suited to any given problem and luckily we have virtually every device available which allows us to pick the best option for each individual concerns."
---

Kavian Shahi, M.D., Ph.D, Hamid Aliabadi, M.D. and B. Barry Chehrazi, M.D., F.A.C.S.
Spine & Neurosurgery Associates
1301 Secret Ravine Pkwy., Ste. 200  |  Roseville  |  916-771-3300  |  www.snamg.com
Spine & Neurosurgery Associates is pleased to announce the addition of Dr. Hamid Aliabadi to our medical group. Dr. Aliabadi is joining B. Barry Chehrazi, M.D., F.A.C.S. and Kavian Shahi, M.D., Ph.D.
Dr. Aliabadi completed his neurosurgical residency and post-doctoral neuro-oncology fellowship at Duke University. He received his medical degree from The Medical College of Virginia. His clinical interests include surgical treatment of brain and spinal tumors, degenerative scoliosis and spinal disorders, as well as minimally invasive spine surgery, and artificial disc replacement. Dr. Aliabadi enhances Spine & Neurosurgery Associates as the premier neurosurgical practice in the Sacramento-Sierra region.
For an appointment, please call 916-771-3300. To find out more information please visit www.snamg.com.
---
Dr. Parhar and Associates
584 N. Sunrise Ave., Ste. 100
Roseville
916-773-2990
www.parharmd.com
Dr. Parhar and Associates, an Internal Medicine practice, specialize in Adult Medicine Allergies/Asthma, Diabetes, Skin Cancer, High Cholesterol/Blood Pressure treatments. Our office is conveniently located near the Sutter Roseville Hospital serving Roseville and surrounding communities.
With Dr. Parhar, Dr. Sudan, Dr. Sekhon and Tracie DeMarco, FNP our bilingual staff embraces the quality of life we all aspire to have. Dr. Parhar has special interest in skin surgical procedures which he has been doing for over two decades. Due to popular demand we are now offering Aesthetic Dermatologic procedures in our state of art facility, with staff you know and trust. The Sutter affiliated team of Dr. Parhar and Associates welcomes new patients. Call to inquire about the new procedures as well as staff specialties at Dr. Parhar and Associates.
---
Kaiser Permanente Center for Reproductive Health
Sacramento and Roseville  |  916-614-4113  www.kpivf.com
Let the Kaiser Permanente Center for Reproductive Health help you expand your family. We offer fertility and in vitro fertilization (IVF) services by a compassionate team of skilled physicians and medical specialists with proven treatment successes.* We are members of the Society for Assisted Reproductive Technologies (SART), and our team is dedicated to providing you personalized care to help you achieve your dream of parenthood. The IVF program is available to Kaiser Permanente members and the community. Individuals who are not Kaiser Permanente members have successfully utilized our services. Call us to take the next step in creating your little miracle.
* For IVF success rates, visit www.sart.org/find_frm.html or www.cdc.gov/art/ARTReports.htm.
Many Kaiser Permanente members have coverage for the diagnosis and treatment of infertility, and some members have coverage for in vitro fertilization (IVF) procedures if IVF is listed as a covered benefit in the Evidence of Coverage for their Kaiser Permanente health benefit plan. Otherwise, the services described are provided on a fee-for-service basis, separate from and not covered under your health plan benefits. Clinical services are provided by providers or contractors of The Permanente Medical Group, Inc., Kaiser Permanente Foundation Health Plan Inc., and Kaiser Permanente Foundation Hospitals may receive compensation for providing facilities and/or other support in connection with these services. For specific information about your health plan benefits, please see your Evidence of Coverage.
---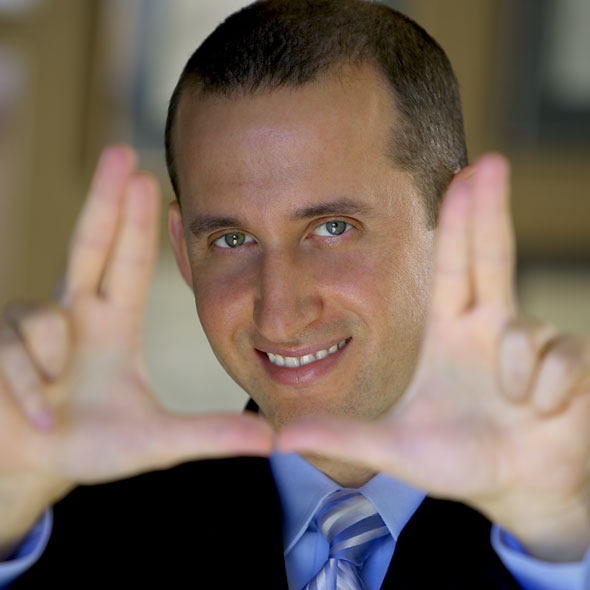 Toft Facial Plastic Surgery

Kenneth M. Toft, M.D.
959 Reserve Dr.  |  Roseville
916-782-8638  |  www.toftfacialsurgery.com
 Dr. Kenneth M. Toft is a highly respected authority in facial plastic surgery. He trained at Stanford University, and then followed as a Clinical Instructor in Facial Plastic and Reconstructive Surgery at UCLA. Today he is Medical Director of Facial Plastic and Reconstructive Surgery at Mercy San Juan Medical Center. Dr. Toft has a reputation for using the most modern surgical techniques that give patients natural appearing results with a quick recovery.  He minimizes the signs of surgery so his patients look refreshed, youthful and balanced. Dr. Toft and staff are approachable, caring and strong patient advocates.
Dr. Toft also offers a variety of non-surgical procedures including Botox, Juvederm, Restylane, Perlane, Radiesse, Dysport, and Photofacials. New additions to the office include Fractional Laser Treatments and the latest medical esthetician services on the market. These services include Image Chemical Peels, Dermasweep Treatments and customized corrective facials. If you are considering any facial plastic procedure, make an appointment with the facial plastic surgeon with a reputation for excellence, Dr. Kenneth M. Toft.
---
SPECIAL PROMOTIONAL SECTION
---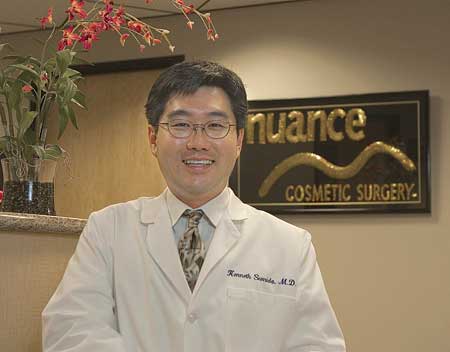 Nuance Cosmetic Surgery Center

Dr. Ken Sumida
1641 Creekside Dr., Ste. 100  |  Folsom
916-984-4242  |  www.nuancecs.com
 Dr. Ken Sumida and the staff at Nuance Cosmetic Surgery Center aim to improve your natural appearance and reverse some signs of aging. Nuance offers surgical and non-surgical procedures, including face lifts, eyelid lifts, breast enhancements and tummy tucks, facials, medical facials, Botox, restylane, and chemical peels. If you're not sure if cosmetic surgery is for you, Dr. Sumida offers seminars that allow patients to explore the various methods of looking younger. Dr. Sumida encourages first time patients to seek out a number of plastic surgeons so they can find the one where they feel most comfortable. Dr. Sumida guarantees personal attention to all of his patients. "From the time you pick up the phone to schedule an appointment, you will be treated like a precious patient," he says. "We try to schedule our patients with ample time for their consultations. We want to answer all of their questions so that they do not feel rushed." Give Dr. Sumida and Nuance a call today!
---
Placer Dermatology

Arthur Henke, M.D.
9285 Sierra College Blvd.  |  Roseville
916-784-3376 (DERM)  |  www.placerdermatology.com
Dr. Artur Henke, a board certified dermatologist, has extensive experience in medical, surgical, and cosmetic dermatology. He did his training at UC Davis Medical Center, where he was Chief Resident. Dr. Henke has been a Northern California resident for 26 years, and in 2008, realized his dream of building Placer Dermatology & Skin Care Center, a state of the art dermatology practice in Roseville, California. Dr. Henke volunteers as Assistant Clinical Professor at UC Davis, and is an active member of several medical societies, including the American Academy of Dermatology.
Dr. Henke specializes in the recognition and management of all types of skin cancer including melanoma, pre-cancers, benign skin growths, acne, skin infections, and skin diseases such as eczema and psoriasis. Dr. Henke performs surgery on all areas of the body and offers cosmetic procedures such as Botox. By addressing your skin condition in a timely and expert manner, Dr. Henke can alleviate many symptoms and prevent complications. Dr. Henke looks forward to providing you with his expert care while addressing your entire family's dermatologic needs in a comfortable and friendly environment.
Dr. Henke and his wife, along with their two children are active members of the community and enjoy living in the area.
---
Northern California Fertility Medical Center

1130 Conroy Lane, Ste. 100  |  Roseville  |  916-773-2229  |  www.ncfmc.com
At Northern California Fertility Medical Center (NCFMC), our vision is for your future family. If you are experiencing difficulty becoming pregnant, we offer a full range of infertility services including in vitro fertilization, egg donation, artificial insemination and vasectomy reversal. We are proud of our high success rates and are committed to providing the highest quality care.
Individualized care from one of our four board certified reproductive endocrinology and infertility specialists is our trademark. You are not alone in pursuing your dream of a family.
As the only fertility center in Roseville, NCFMC is the largest in the region. Since 1992, our physicians, Drs. Janice Andreyko, Michael Murray, Satin Patel, Carlos Soto-Albors and John Gould, have helped create thousands of families. At NCFMC, we offer advanced treatments with life changing results. For more information, please visit our website at www.NCFMC.com.
---

Dr. David J. Kiener and Dr. Jonathan M. Sykes
Roseville Facial Plastic Surgery

Two Medical Plaza, Ste. 225  |  Roseville
916-773-0395
www.rosevillefacialplasticsurgery.com

You…only Better!
Get the care and expertise you deserve from facial plastic surgeons specializing in facial aesthetics for over 20 years.
Dr. David Kiener is certified by the American Board of Facial Plastic and Reconstructive Surgery. He also is an Associate Clinical Professor at UC Davis where he participates in teaching residents and students.
Dr. Jonathan Sykes is the Director of Facial Plastic and Reconstructive Surgery at UC Davis and is certified by the American Board of Facial Plastic and Reconstructive Surgery. He has published over 100 professional articles and 3 textbooks and continues to make contributions to the advancement of facial plastic and reconstructive surgery.
Our team of highly specialized facial plastic surgeons, registered nurses, and aestheticians offer the finest service and the latest state-of the art technology and techniques. Whether it's surgery, laser procedures or personalized skin care, our goal is to help you look and feel your best!
---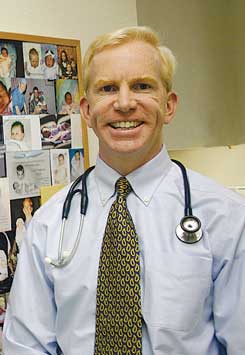 Creekside OB/GYN of Folsom
Timothy E. Phelan, M.D., F.A.C.O.G.
Obstetrician/Gynecologist
1621 Creekside Dr., Ste. 102  |  Folsom
916-984-7428  |  www.CreeksideOB.com
Dr. Timothy E. Phelan, a board certified OB/GYN, provides  personalized and compassionate obstetrical and gynecological care to women beginning in adolescence and continuing through menopause. His services include: general obstetrics, infertility, contraception, the evaluation of abnormal menstruation and the diagnosis and treatment of endometriosis. Dr. Phelan performs the following procedures: incision-less tubal ligations, laparoscopy, endometrial ablations and minimally invasive hysterectomies.
We are looking forward to developing a long and healthy relationship with you, as the provider of your obstetrical and gynecological needs.
---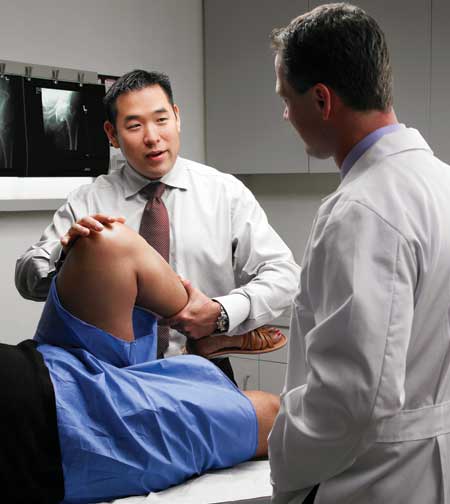 Northern California Orthopedic Centers

Board Certified Orthopedic Surgeons:
Robert L. Cameto, M.D., Hunter S. Greene, M.D.
Paul M. Sasaura, M.D., Robert M. Tamurian, M.D.
Board Certified Physiatrist: Sean Colio, M.D.
Board Certified Podiatric Surgeon: Amy Duckworth, DPM

6403 Coyle Ave., Ste. 170  |  Carmichael  |  916-965-4000
www.myncoc.com
For 25 years, Northern California Orthopedic Centers has been Saving Lifestyles of patients of all ages. NCOC provides advanced treatment for a broad range of orthopedic conditions and offers immediate access to care through its Orthopedic Urgent Care Clinic.
---
Dana R. Jacques, M.D., Inc.

A Doctor Who Listens™
8207 Sierra College Blvd., Ste. 500  |  Roseville
916-784-8660  |  www.rosevilleobgyn.com
Dr. Dana R. Jacques, is an experienced and compassionate OB/GYN who provides exceptional and thorough care to women in all stages of life. Dr. Jacques enjoys the opportunity to treat and support women through some of the most challenging and transformative periods of their lives - teen years, childbearing years, and into menopause. Training includes medical school at The University of Pennsylvania and residency at The Ohio State University. She is board certified by the American Board of Obstetrics & Gynecology and is accepting new patients at this time. Please call for an appointment today or visit her website to learn more.
---

Top: Ashley and Kelly
Bottom: Sue, Dr. Kevin Hilton and Corinne
California Sports Medicine

Dr. Kevin R. Hilton, M.D.
576 N. Sunrise Ave., Ste. 230A  |  Roseville
916-781-9101
Dr. Hilton is a board certified, fellowship trained sports medicine orthopaedic surgeon. Dr. Hilton did a Sports Medicine fellowship with the world-famous Kerlan-Jobe Orthopaedic Clinic in Los Angeles, serving as a team physician for the LA Lakers, LA Dodgers and the Anaheim Angels. He is an active member of the American Academy of Orthopaedic Surgeons and the American Orthopaedic Society for Sports Medicine. His interest and expertise include Arthroscopic and Reconstructive Surgery of the Knee, Shoulder, Elbow and Ankles as well as Adult Reconstructive Surgery (Joint Replacement Surgery) of the Knee, Hip and Shoulder.
---
SPECIAL PROMOTIONAL SECTION
---
If you'd like to promote your business on Stylemg.com, please contact Debra Linn at 916-988-9888 x114, or via email at [email protected].