The Education Guide
Feb 21, 2011 04:00PM ● By Style
This month, Style Magazine presents our Education special advertising section.
From learning centers, tutoring programs and preschools to adult education, colleges and universities, our area scores high marks for the number of ways to enlighten and be enlightened. The following are some of the area's premier educational resources. And when you visit these businesses or schools, tell them you saw their profile in Style!
---
SPECIAL PROMOTIONAL SECTION
---
Folsom High School
1655 Iron Point Rd.  |  Folsom  |  916-355-1115  |  www.discover.fcusd.org
Since 1922, Folsom High School has continued to provide students with dynamic educational opportunities. Folsom High School continues this tradition in the 2011-2012 school year with the expansion of its curricular focus into the "global realm". The launch of the new Global Program Studies (GPS) will facilitate a passion for learning by utilizing a common thread of world perspectives. Course format will integrate common core standards with an international infusion, through which students will "locate their place in the world."
Voted as One of America's Best High Schools as featured in Newsweek Magazine, June 2010, Folsom High offers:
Academic Performance Indicator (API) Score consistently above 800
Internationally Recognized Music Program (offerings include: Jazz Bands, Jazz Choirs, Orchestra, Choir, Guitar, Marching Band)
Nationally Recognized and Award Winning Student Art  (art on display at the State Capitol and on National tour)
Graduates attend renowned state, national, and international universities
Championship Athletic Teams
Academic Decathlon County Champions
Regional Science Fair Winners
State-of-the-art theatre and Elly award-nominated productions
Corporate-sponsored Career and Technical Education pathways
A comprehensive four-year program in French, German, and Spanish
Wide range of Advanced Placement (AP) offerings with pass rates high-above national average, including
Language: English (Language and Literature), French, German and Spanish
Sciences: Chemistry, Biology, Environmental Science
Math: Calculus AB and Calculus BC
Social Science: US History, Government, European History, Psychology
Fine Arts:  Studio Art
---

Sacramento State College of Business Administration
For more than five decades, the College of Business Administration, (CBA) at Sacramento State has consistently maintained its accreditation under the stringent standards of the AACSB. In the course of its history, it has graduated over 40,000 undergraduate and graduate students.
One of the flagship programs contributing to alumni growth is the Executive Masters in Business Administration, (EMBA); a 15-month accelerated MBA designed for working professionals. Since 2005, the CBA has graduated over 350 EMBA students which continue to fuel top positions within leading Fortune 500 companies in Sacramento and the Bay Area. Many are leading entrepreneurs with their own successful companies and businesses. 
This fall 2011, students have the option to attend classes at Vision Service Plan, (VSP) in Rancho Cordova. To learn how to apply and join the network of 40,000+ alumni, contact the EMBA admissions team today! Call 916-278-2895 or visit www.cbs.csus.edu/emba.
---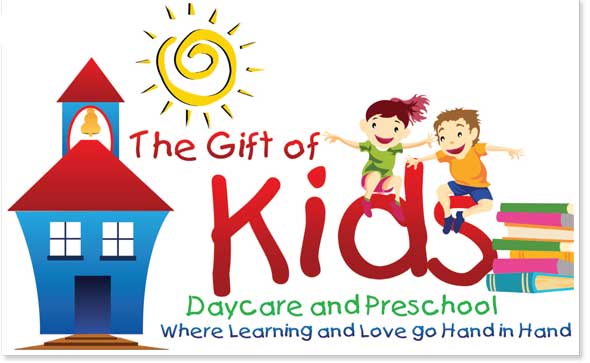 The Gift of Kids
5130 Golden Foothill Pkwy.  |  El Dorado Hills  |  916-521-1835
Jennifer Kelly - owner, director and teacher at The Gift of Kids has a background in education. Jennifer and her family reside in El Dorado Hills. As owner of her pre-school for the last 12 years, Jennifer says the program "prepares kids for life and school in a way never seen before". It helps to develop each child's full potential for learning.  It's not a class. It's an experience with an environment where every child thrives. A revolutionary pre-school program for children ages 2 to 5 years promoting early explorations and an affinity for lifelong learning.  We offer a 3 hour, 5 hour and a full day program. Take advantage of the most productive time in your child's brain development now!
We still offer the wonderful Fastrackids curriculum; singing, music, care and summer camps. Summer camp classes start June 6th for 8 weeks with weekly fun filled themes. Fall sessions begin August 1st for ages 6 weeks to 5 years.  Discover a world of possibilities.
---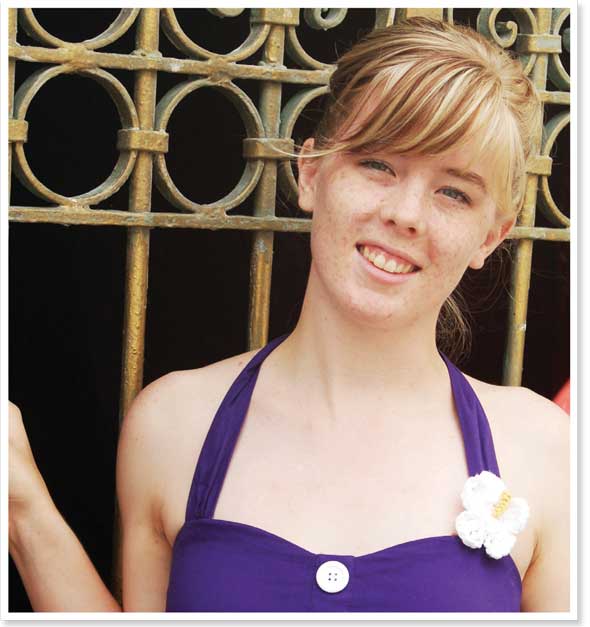 William Jessup University
333 Sunset Blvd.  |  Rocklin 
916-577-2200  |  www.jessup.edu
Jessup Student Receives Award for Philanthropy
Morgan Saunders, a William Jessup University student and member of the women's volleyball team, was honored with the Outstanding Youth in Philanthropy award from the Association of Fundraising Professionals in November. The award coincided with National Philanthropy Day.
Saunders, a teacher education major, received the honor for her work in organizing a tournament in 2009 that raised money to eradicate human trafficking and sexual slavery. The 2009 "Justice is Served" tournament raised just over $2,000.
Even before Morgan had been notified of the award, she already had the 2010 tournament in the works.  In an effort to make an even broader impact, Morgan, with the help of her teammates, coordinated the participation of all seven teams in the Cal-Pac Conference. When it was over, more than $5,200 was raised. "This is just one way that we can come together using our God-given talents to put an end to a tremendous evil," said Saunders.
---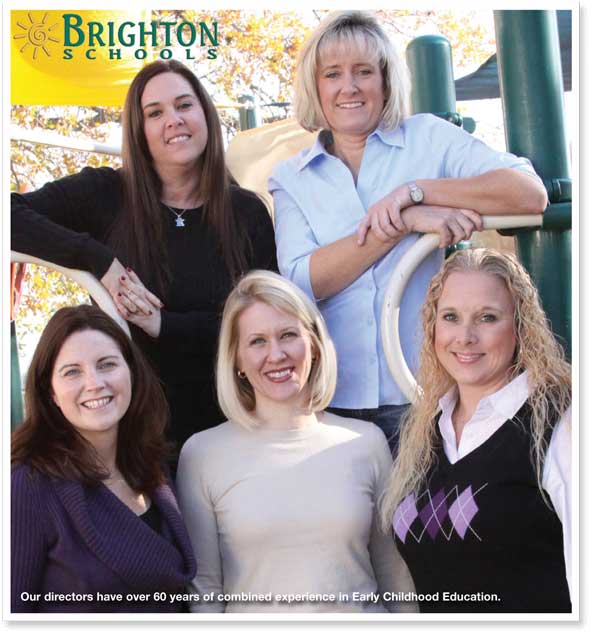 Brighton Schools Preschool
Our Preschools are located at:
8544 Auburn Folsom Rd.  |  Granite Bay
Director: Kelli Shaw  |  916-791-8050
777 Levy Rd.  |  Folsom
Director: Jeanna Borges |  916-353-0777
www.brightonschools.com
Celebrating 19 years of Excellence in Education for Your Child...Peace of Mind for You!
Brighton Schools is a wonderful adventure in education for children of all ages. We offer a successful, developmentally appropriate and challenging curriculum. Our beautiful facilities provide classrooms for infants through preschool at each of their developmental benchmarks.
Our curriculums are beautifully well rounded, based on the play and creativity of childhood. By coupling our strong exposure and skill practice of language arts, math concepts, social studies, motor skills with character development, relationship building and critical thinking we allow children's practices to become their masteries. We also provide an intensive Spanish program, music, fine arts, physical education and nutrition, allowing us to spark the interest of all types of learners.  Our primary mission is to provide a quality, hands on program for building self esteem, involving families and creating children who love to learn and play. For information on our Private Elementary in Folsom, with transportation from Granite Bay, call 916-985-2222.
---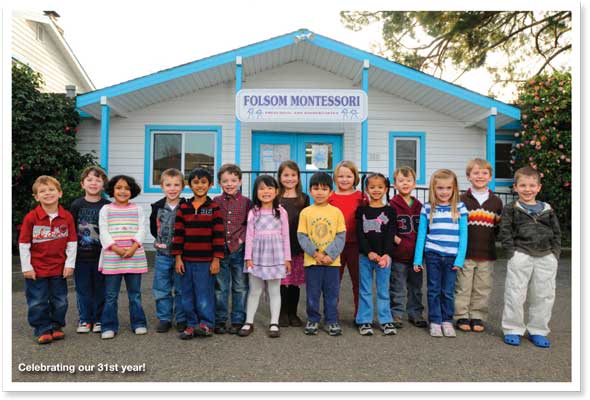 Folsom Montessori
502 Riley St.  |  Folsom 
Contact: Lise Witthaus and Robin Ferguson
916-351-0345


[email protected]


PRESCHOOL-Mornings: T, Th  M, W, F  M-F
PRE-K/KINDERGARTEN-Afternoons: M-F
Maria Montessori discovered children are self-motivated to experiment, learn, and repeat as they master tasks, skills, and concepts.  She identified developmental stages and recognized each child passes through these stages at their own pace. Her educational philosophy is known as the "Montessori Method." Montessori schools are found worldwide; however, there is no franchise.
Just as each child is unique, Each Montessori school is unique.
Folsom Montessori offers beautiful classrooms with sequenced, hands-on learning activities that encourage thought, exploration, and creativity. Children follow their own direction and take the time they need to fully internalize each experience. In our classrooms, intellectual, creative, physical, and social growth flourish.
Folsom Montessori teachers are trained to know when to give guidance and when to step back and allow the child the satisfaction of their own work, discoveries, and successes. Our low teacher/child ratio enables our experienced teachers to spend more time with each child.
Wonderful children and families have filled our school for 31 years – it is truly a beautiful place to learn and grow!
---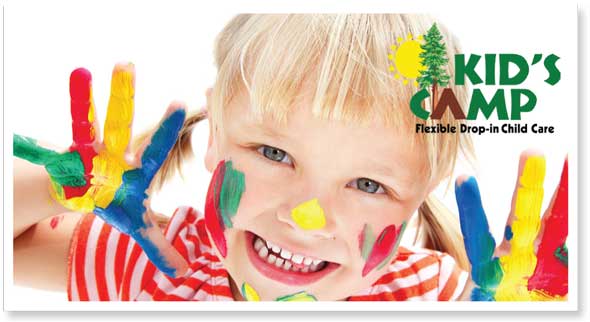 Kid's Camp
5041 Robert J. Matthews Pkwy.  |  El Dorado Hills  |  916-358-5276
231 Blue Ravine Rd. |  Folsom  |  916-608-9900
1485 Eureka Rd., Ste. G170  |  Roseville East  |  916-780-5437
945 Roseville Pkwy.  |  Roseville West  |  916-780-5437
www.kidscampfamilies.com
Kittie Emami, director of Kid's Camp, is passionate and energetic about offering quality, affordable child care that meets both parent's and children's needs. An influential teacher steered Kittie toward her first visit to a preschool...and she was hooked. Kid's Camp offers a year-round preschool program that is fun and educational (potty trained not required), and flexible drop-in daycare seven days a week, including days, evenings and weekends. The highly-qualified, early education teachers are all CPR and first aid certified. Kid's Camp provides a fun and learning-enriched environment for your child to grow and meet new friends. Kid's Camp warmly welcomes ages 6 weeks to 12 years old. Come by for a visit today!
---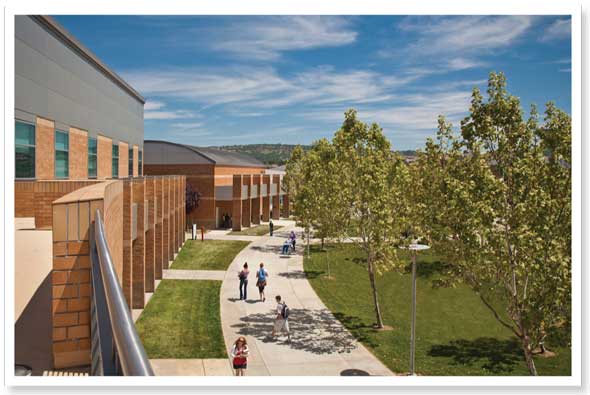 Folsom Lake College
10 College Pkwy.  |  Folsom
916-608-6500  |  www.flc.losrios.edu
El Dorado Center
6699 Campus Dr.  |  Placerville  |  530-642-5644
Folsom Lake College is YOUR community college! We proudly serve eastern Sacramento and western El Dorado counties, offering classes at the main Folsom campus, Placerville's El Dorado Center, and the Rancho Cordova Center. Whatever your educational goals may be, Folsom Lake College is here to support YOUR success. An exciting addition to Folsom Lake College happens in Spring 2011, when the new Three Stages art center opens on the Folsom campus.
---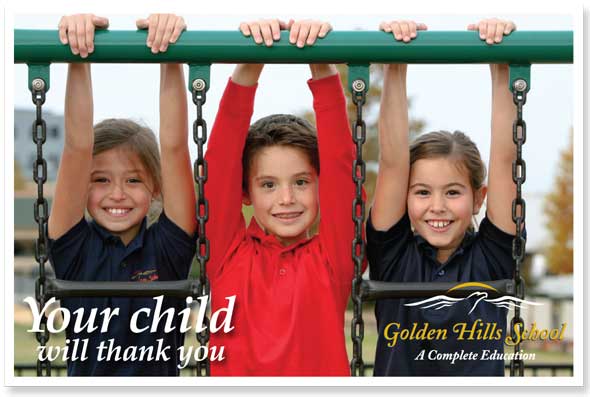 Golden Hills School
Private Jr. Kindergarten – 8th Grade
1060 Suncast Ln.  |  El Dorado Hills
916-933-0100  |  www.goldenhillsschool.net
Golden Hills School offers students "A Complete Education" through a structured, ability-based instructional program that empowers children to achieve their personal best. The school prides itself on its high academic standards, small class sizes, and safe environment. In addition to the core subject areas, students are also offered Spanish, Fine Arts, Computer Science, Physical Education,  Leadership, and various after school programs. Call for your personal tour of GHS today!  
---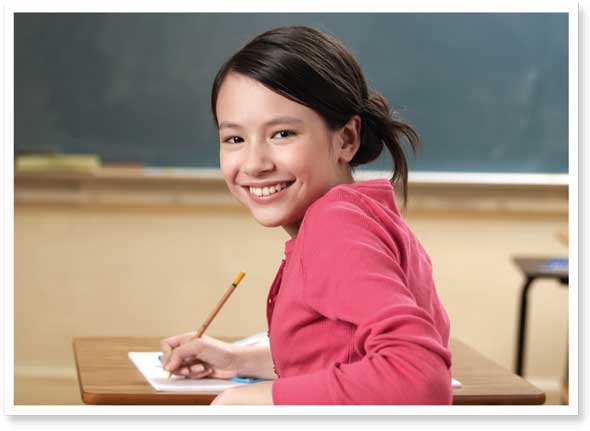 Kumon of Folsom
622 E. Bidwell St.  |  Folsom
916-983-0522  |  www.kumon.com
Kumon is an after-school math and reading enrichment program that unlocks the potential of children so they can achieve more on their own. The learning method uses an individualized approach that helps children develop a solid command of math and reading skills. Through daily practice and mastery of materials, students increase confidence, improve concentration and develop better study skills. Kumon has 26,000 centers in 46 countries and more than four million students studying worldwide.
---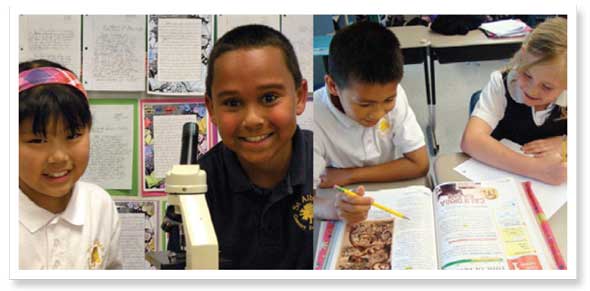 St. Albans Country Day School
2312 Vernon St.  |  Rosevlle
916-782-3557  |  www.stalbans.org
Founded in 1963, St. Albans Country Day School is a non-religious private school serving students pre-kindergarten through eighth grade. St. Albans offers students a challenging academic curriculum in a safe and caring environment where ethical conduct is emphasized. Students acquire skills that encourage leadership roles, innovative thinking, and positive involvement in their community.
We offer a rich core curriculum plus Spanish, art, band, music, drama, computers, PE, after-school clubs, performing arts opportunities, and sports programs. W.A.S.C. accredited. Extended day care is available. Open house: Thursday, May 12 from 6:30-8:30 p.m.
---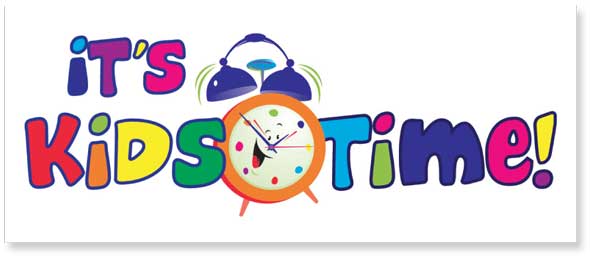 It's Kids Time
Jonna Keledjian, Owner
4363 Town Center Blvd., Ste. 110  |  El Dorado Hills
916-932-8463  |  www.itskidstime.com
Located in El Dorado Hills Town Center, "It's Kids Time" is not the typical daycare facility but rather an upbeat, new, contemporary center offering education services. "It's Kids Time" focuses on Pre-K development: math, writing, language, and social development. This wonderful preschool program is not only fun and engaging, but also academically driven to get your preschooler ready for kindergarten. "It's Kids Time" is equipped with numerous amenities for children, including a computer café for self-paced research or games, as well as an arcade, LCD projector system with 110" screen, a classroom, and a separate toddler room. We provide full-time, part-time and drop-in childcare. "It's Kids Time" is licensed by the State of California to provide childcare to children ages 18 months to 12 years of age.
---
SPECIAL PROMOTIONAL SECTION
---
If you would like to be included in one of Style's Special Promotional Sections, please contact Debra Linn at 916-988-9888 x114 or [email protected].