2010 Readers' Choice Hall of Fame Award Winners from our Style-Folsom El Dorado Hills Magazine!
Nov 21, 2010 04:02PM ● By Wendy Sipple
Tracking down that breakfast spot you heard about can be tricky. So can finding the perfect boutique... but once you've found it, chances are you've told all your friends and then some!
It's you – our readers – who really know the best of what this region has to offer, and it's your turn to share your favorites with us. From golf courses to playgrounds, artists and leaders, Style presents to you Readers' Choice winners and chart toppers and invites you to celebrate them with us!
---
SPECIAL PROMOTIONAL SECTION
---
Alchemy Day Spa
Julie Ann Hill (Massage Therapist)
715 Sutter Street, Ste. D  |  Folsom
916-996-0304  |  www.alchemyspaandboutique.com
Thank you for voting for me as Favorite Massage Therapist! Specializing in therapeutic massage, I offer myofascial release, neuromuscular therapy, hot stone, and aromatherapy. Also a skin therapist, I offer organic deep cleansing, pore refining and hydrating facials.
    To expand your horizons, I offer South American Shamanism techniques to balance and encourage energy shifts within that provide opportunities for rapid and expansive  growth.
    Mention this ad for $10.00 off any 60 minute appointment and $20.00 off 90 minutes!
Massage ~ Skin Therapy ~ Energy Therapy
Xtreme Lash Extension ~ Waxing
  2010 • MASSAGE THERAPIST
---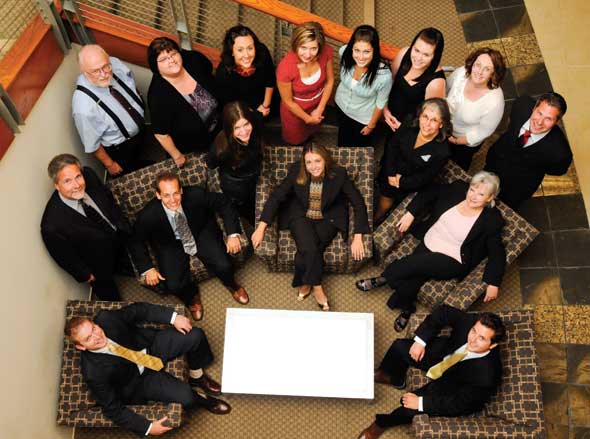 Litchney Law Firm, P.C.
2365 Iron Point Road, Ste. 190  |  Folsom
916-983-2941
www.litchneylaw.com
www.cleanstartlawfirm.com
Foreclosure Defense • Short Sale • Bankruptcy
Debt Settlement • Estate Planning • Litigation
Business Law • Intellectual Property

Active in the surrounding community with offices through-out the greater Sacramento area, the Litchney Law Firm offers unparalleled legal representation across a comprehensive range of practice areas that are critical to the success and well-being of their clients.  Each of the attorneys at the firm brings experience in a certain area of law to the table to zealously and diligently represent their clients. With nearly half a century of combined legal experience serving thousands, clients can rest assured that their legal issues are in capable hands.  Their experience and specific client results have been highlighted and written about in both local, national and international news media.

Thank you to our valued clients and readers of Style magazine for voting for us!
2010 • ATTORNEY • LOCAL BUSINESSPERSON  2009 • ATTORNEY
---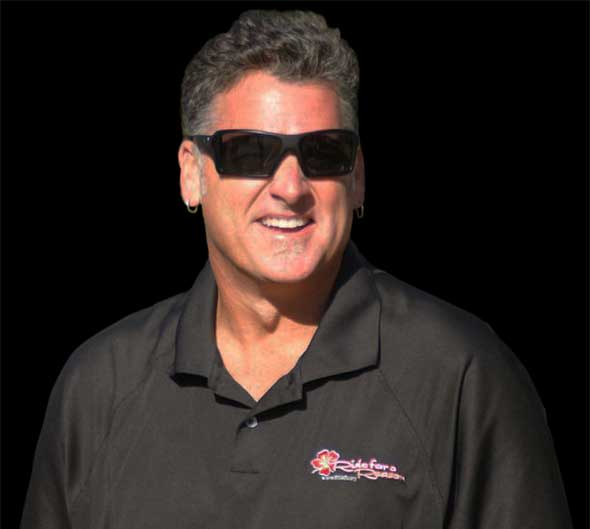 Bicycles Plus
705 Gold Lake Drive  |  Folsom
916-355-8901  |  www.onlinecycling.com
Bicycles Plus has been leading the greater Sacramento area cycling market for over 22 years! We're proud to offer the industries #1 brands in cycling.
    We have the areas largest selection of bikes and accessories,  top brands and great staff. We consistently are voted one of the Top 100 Bicycle Stores in America. We are not just the oldest bicycle shop in town, we are the best!  We stand behind our products and our workmanship. We couldn't do it without your support and we want to say THANK YOU for once again choosing Bicycles Plus as the Readers' Choice Favorite Bike Shop! As a company we believe strongly in giving back and in supporting the communities we serve. We give generously and often to our local schools, athletes and charities. We appreciate your loyalty and will do whatever it takes to make you happy. At Bicycles Plus, our goals are simple:  Always treat people with respect, have the largest inventory available to our clients and we never forget that we are just a bunch of cyclists trying to do the right things for our clients and friends. You have our word.
Remember, life's short….enjoy the ride!
—John Crews, Owner
2010 • BIKE SHOP  2009 • LOCAL BUSINESSPERSON (JOHN CREWS) • STORE IN WHICH TO SHOP
---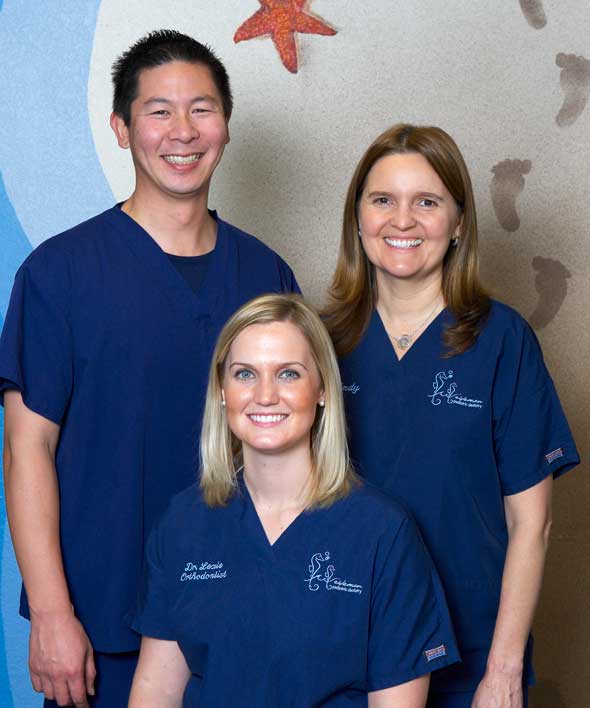 Jeffrey V. Sue, DDS, Alexis D. Lyons, DDS and Cynthia L. Weideman, DDS
Weideman Pediatric Dentistry and Orthodontics
7916 Pebble Beach Drive, Ste. 101  |  Citrus Heights 
916-962-0577  |  916-962-0581 (New Patients & Tours)
www.SacChildrensDentist.com
Thank you for voting us the number one favorite pediatric dental practice in Roseville and Granite Bay and the number two favorite pediatric dental practice in Folsom and El Dorado Hills.  We really appreciate your support and feel honored to have been chosen.   We are a family run pediatric specialty practice and have been treating the children of the Sacramento area for over 35 years.  Dr. Lexie Lyons, Specialist in Orthodontics and Dentofacial Orthopedics, has joined us and is working in harmony with Dr. Cindy Weideman and Dr. Jeff Sue, Specialists in Pediatric Dentistry, to monitor our patients dental health and development throughout their childhood and adolescence. She provides complimentary consultations for our patients. Our patients preventative needs and orthodontic needs are under one roof, especially designed for their comfort.  Now that school has started, call us for your complimentary classroom or childrens group dental health education presentation.  Check out our interactive and fun website for more information. Come visit us at the Folsom Family Expo and Wellness Festival at the Folsom Community Center on October 2nd and the Family Fall Fun Community Expo at the Fountains at Roseville also on October 2nd.
2009 • PEDIATRIC DENTIST  2010 • PEDIATRIC DENTIST
---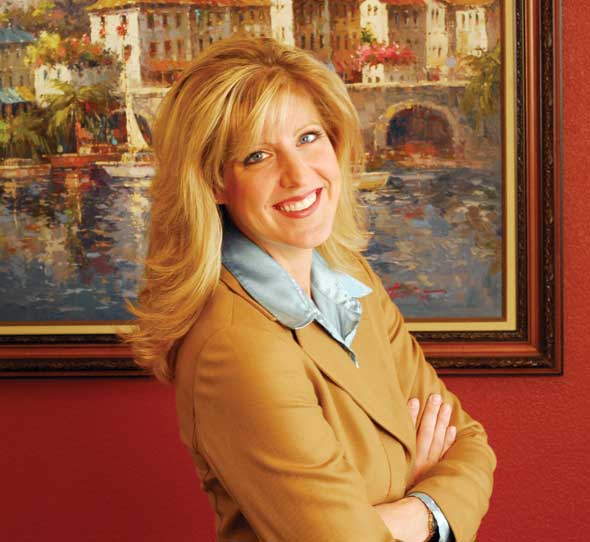 Broadstone Chiropractic
Suzanne R. Roberts, D.C.
2690 East Bidwell Street, Ste. 400  |  Folsom
(Located in the Broadstone Marketplace)
916-983-7771  |  www.broadstonechiropractic.com
A big THANK YOU to all the readers who voted Suzanne Roberts of Broadstone Chiropractic as your favorite chiropractor. We appreciate you for taking the time to think about us yet another year. We have high standards and know we have won ethically and with integrity.
    Originally a veterinary major, trauma and headaches are what introduced me to chiropractic. Now pain free and living a better quality of life, I changed my major wanting to make a difference in the health of those around me. I graduated magna cum laude in 2003 and during my internship, was one of two to be inducted into the Honors Program for excellence in patient care. This work ethic and commitment to others gave me a solid foundation.
    Just as you make chiropractic part of your healthy lifestyle, it is the goal of both the Doctor and staff to meet and exceed your expectations in the care you receive, so that you may excel at what drives you.
    We have a deep understanding of what the difference is between sick care and wellness care, which is what sets us apart.  
    The emphasis is always on improving health and overall function of the body. We focus on the cause of the problem, not only the symptoms. This fundamental approach to wellness mirrors a new and changing attitude toward health care in the United States and around the World.
    I love what I do and nothing is more satisfying than watching how chiropractic has improved the lives of my patients, and in turn, those around them.
—Suzanne R. Roberts, D.C.
Live Well Adjusted!
2009 • CHIROPRACTOR  2010 • CHIROPRACTOR
---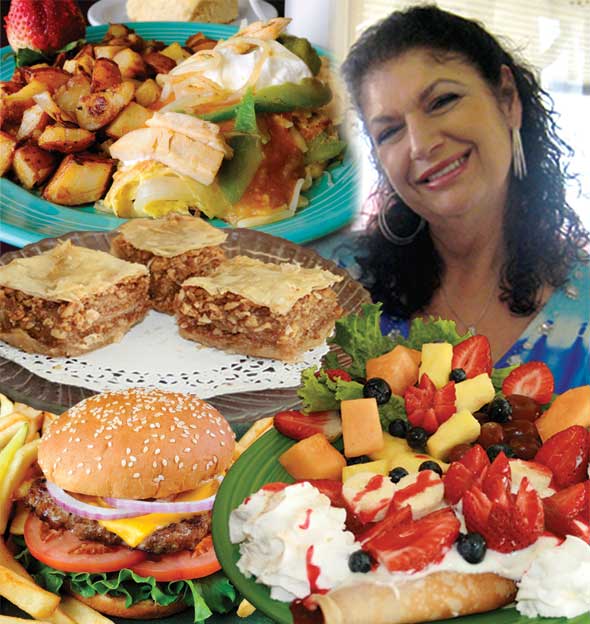 Mary's Gold Miner Cafe
426 East Bidwell Street  |  Folsom
916-984-4181
Open 7 days a week
For over the past three decades, Mary & Dino Masouris have delighted thousands of satisfied customers with their original bay area recipes and unique Greek delicacies.
    It began in, 1978,  Los Gatos where they owned Marys Patio Café, The Los Gatos Café and The Southern Kitchen.
    Shingle Springs they owned the Train Station for 8 years, then came to Folsom for Mary's Gold Miner Café, where everyone feels at home.
    Enjoying champion breakfasts, such as Joys Dream Waffle, Alexandra's Eggs Benedict, Demetries Special New York Steak & 3 eggs, named after their children, with home-style cooking and Greek specialties that Mary prepares from their family Recipes.
    Daily specials, homemade Baklava and a great menu, no one ever leaves hungry.
    On behalf of my staff, Dino, Baby Dino & I would like to thank all of our loyal customers for voting us #1 Favorite Breakfast Place.
2010 • BREAKFAST  2007 • BREAKFAST
---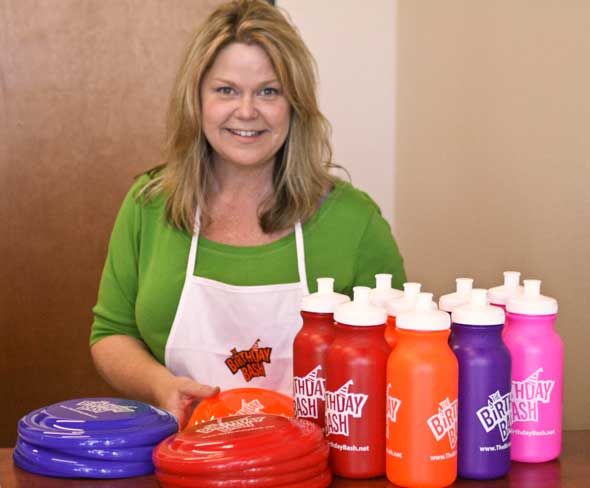 The Birthday Bash
4818 Golden Foothill Pkwy., Ste 8
El Dorado Hills
916-358-8810
www.TheBirthdayBash.net
Thank you Style Magazine Readers for voting us #1 Favorite Kids Party Spot in Folsom and El Dorado Hills!  What an honor to be chosen as #1 favorite our very first year in business!
    The Birthday Bash loves celebrating your child whether they're 4 or 16 or anywhere in between.  We offer an amazingly easy for you one stop party place with enough options to keep you coming back year after year for all your kids parties!  Just choose the theme and let us handle the rest!
    We've added Minute to Win It, Secret Agent and Pop Star Diva Bashes to our original line-up of fun and exciting Bashes which include: Princess, Pirate, Spa, Nintendo Wii, Twirl Girls Belly Dance, Robo Party Band, Mad Science, Luau, Tween/Teen Dance, Carnival, and Magic.
    Don't see the Bash you're looking for? Call us, we love adding new Bashes!
2010• KID'S BIRTHDAY PARTY SPOT
---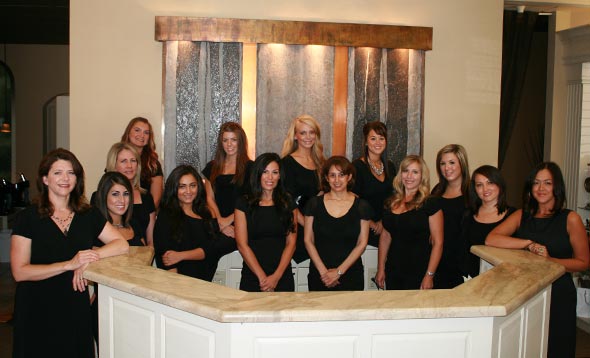 Atrium Salon Spa
6851 Douglas Blvd. |  Granite Bay
916-791-8585
The Atrium Salon Spa in Granite Bay invites you to come celebrate our eleven years as the region's leading salon spa. The Atrium remains unique with its 5,000 sq. ft. facility with treatment rooms equipped with Vichy showers, hydrotherapy tub, pedicure and nail rooms. With the many "mini-spas" that have opened recently, the Atrium still puts the "spa" in "Salon Spa'. The Atrium offers over one hundred salon spa treatments individually tailored to your needs. Opened with an elite staff of stylists, estheticians, massage therapists, and nail technicians, its staff continues to surpass the industry's standards. With advanced training in New York, Los Angeles and San Francisco, the Atrium continues to showcase each season's newest trends with shows and workshops led by the world's top designers. The Atrium works with and offers you the best quality products in the industry: Redken, Aveda, Bumble & Bumble, Kerastase, Pevonia and MedCalia. One who escapes to the Atrium can expect to be rejuvenated by body wraps, Vichy showers, hydrotherapy, custom facials, and a wide menu of stress reducing massages, manicures and pedicures, makeup and the best in professional hair care services. The Atrium also offers spray tanning, body and facial waxing, microdermabrasion, and services for your special occasions such as weddings, graduations, and celebrations. Our estheticians can customize treatments to solve skin problems from discoloration and premature aging to teenage acne. Our hairstylists can help create the best look for you. Hair color is a glamorous way to add dimension to your hairstyle. Our massage therapists are ready to offer treatments to suit your needs. In our environment, you can escape the stress of daily life. Spend an hour or a day; you'll come out refreshed and renewed. Relax. Place yourself in the capable hands of our professionals and we will give you back a new you. Or give the gift of beauty to your loved ones with gift certificates from the Atrium Salon Spa.
2010 • HAIR STYLISTS (LISA FLOWERS) • MASSAGE  • MASSAGE THERAPIST(LINDA SAID) • PLACE FOR A FACIAL • FACIALIST(NOKI ELLISON)
Style Roseville Granite Bay Rocklin - Awards 2010 • PLACE FOR A MANICURE • PLACE FOR A MASSAGE • MASSAGE THERAPIST(LINDA SAID) • DAY SPA • PLACE FOR A FACIAL • FACIALIST(NOKI ELLISON)  2009 • SALON • MASSAGE 
---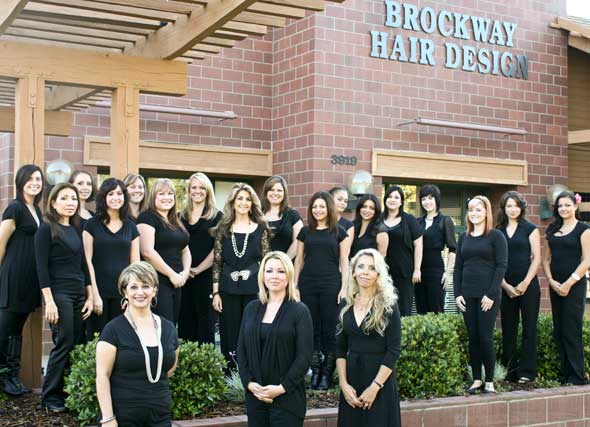 Brockway Hair Design
2784 E. Bidwell Street  |  Folsom  |  916-984-6330
3919 Park Drive  |  El Dorado Hills  |  916-939-0379
2121 Golden Centre  |  Gold River  |  916-631-4311
www.brockwayhairdesign.net
"Making your world more beautiful one strand at a time"
    Our slogan says it all. We are Brockway Hair Design a full service salon dedicated to creating, coloring, and designing beautiful hair for our clients.
    We are one of the leading salons in this area and work exclusively with Redken color. With over 200 individual colors in our professional back bar we are able to create the perfect custom color for you.  Having been recognized by Salon Today as one of the top 200 salons in America as well as having received local recognition, we continually strive for excellence in client satisfaction and customer experience. We believe that you can never stop learning in this fast paced industry and have one of the best advanced educational programs around so that we are able to give our clients the latest looks in hair design and color; we want to be on top of the trends not behind them. Our philosophy at Brockway is simple; great hair design is not just about having the knowledge and the ability to cut, style, and color, it's about being able to create custom hair color and design for each client taking into account their personal style. We want a client's hair to be as unique and as beautiful as they are. We invite you to come and experience true salon excellence.
    Thank you Folsom and El Dorado Hills for making us your salon of choice. We are very fortunate to be able to serve such a beautiful community.
2010 • SALON
---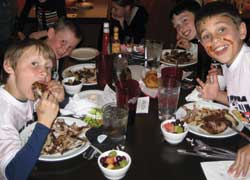 Purple Place Bar and Grill
363 Green Valley Road  |  El Dorado Hills
916-933-2616  |  www.thepurp.com
Purple Place would like to thank you for voting us Favorite Casual Restaurant. Our newly expanded kitchen allows us to produce breakfast, lunch and dinner, creating our own seasonal recipes in house. Having also won Chamber of Commerce business of the year, we have something for everyone. Our sports bar has 8 HD Plasma TV's playing all sports packages, and we have live music every Saturday night. Happy Hour is Monday thru Friday 3-7pm with half off all appetizers and drink specials.
2010 • CASUAL RESTAURANT  2009 • BREAKFAST • WAITPERSON (GINA NIKITAS)  2008 • HAPPY HOUR • WAITPERSON (GINA NIKITAS)
---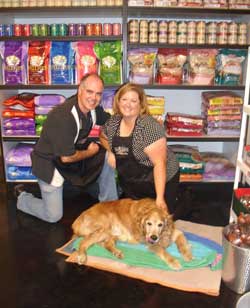 Bark Avenue
Ken and Robin Mizell
4311 Town Center Blvd.  |  El Dorado Hills
916-941-7400
A four paw thank you to Style Magazine readers for voting Bark Avenue one of your Favorite Pet Supply Stores and Grooming Salons. We specialize in healthy food and treats to make your four legged friends happy and healthy. We are the home of the $12.00 do it yourself dog wash and also offer full service grooming. Everything you need for your pet under one roof.
    We have been in business three years offering a friendly, knowledgeable customer focused staff that can answer all your questions.
2010 • PET GROOMER • PET SHOP  2009 • PET GROOMER  2008 • PET GROOMER
---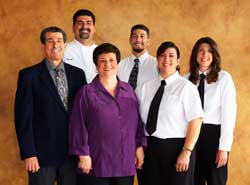 Visconti's Ristorante
2700 East Bidwell Street, Ste. 700  |  Folsom
916-983-5181
The Visconti family would like to thank our loyal friends and neighbors from Folsom and El Dorado Hills and other surrounding areas for voting us "Favorite Italian Restaurant."This means a lot to our family because there is so much history and tradition that we are proud of that goes into every dish.Our success is due to all our guests that enjoy that very same thing.Thanks again for making our family meals a part of yours. Come by for our 18th year anniversary party Oct. 6th featuring a live band and free wine tasting.
2010 • ITALIAN RESTAURANT • CHEF (FRANK VISCONTI) • BARTENDER (TISTA VISCONTI) 2009 • ITALIAN RESTAURANT
---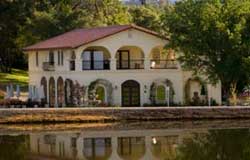 David Girard Vineyards
741 Cold Spings Road  |  Placerville
530-295-1833  |  www.davidgirardvineyards.com
Thank you for voting David Girard Vineyards #1 Favorite Winery! Please bring this ad in for a celebratory glass of complimentary sparkling wine through 11/30/10. Must be 21 or over.
Upcoming events:
October 2: Funkengruven Concert
October 15: Tessa Evans performs at Friday Night WineDown
October 23: Winemaker dinner in the Vineyards
November 5: Girls Night Out
Visit our website for details or contact [email protected]
Pairing fine wines with a lasting experience
2010 • LOCAL WINERY
---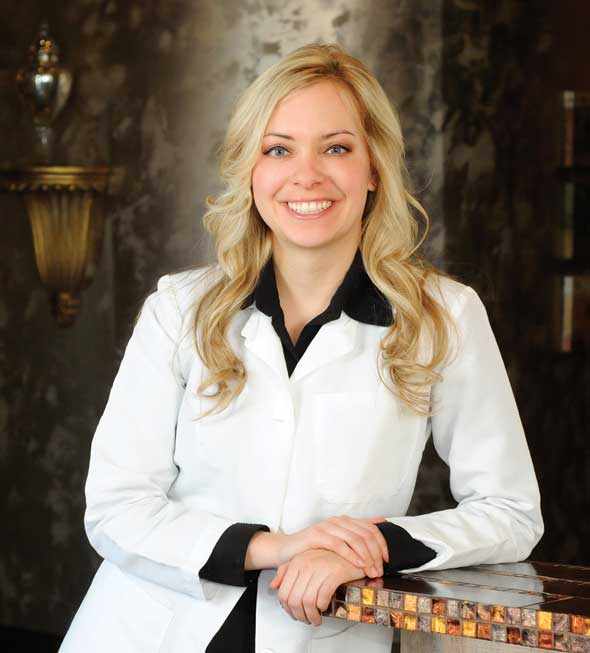 Jessica Finsley, NP
Skin 360 Medical Aesthetics
2575 East Bidwell Street, Ste. 260  |  Folsom
916-983-0360
www.skin360medicalaesthetics.com
Thank you Style readers for voting Skin 360 in your top Favorite Med Spa! At Skin 360 Medical Aesthetics in Folsom, youth and experience meet to give our patients a comprehensive choice of procedures from simple to surgical. For 45 years, Dr. Robert Winslow has been dedicated to helping plastic surgery patients obtain attractive, realistic surgical results. Dr. Winslow is double-board-certified and specializes in aesthetic and reconstructive surgery, offering face lifts, breast augmentation, tummy tucks, liposuction and more.  He is known for his artistry, attention to detail, and genuine concern for each patient's wellbeing. Jessica Finsley, N.P. and the Skin 360 team offer techniques to maintain your natural, youthful glow:  Botox, dermal fillers, laser resurfacing, laser skin rejuvenation, microdermabrasion, chemical peels and pain-free laser hair removal.  We believe every patient should understand all the ways to reach their aesthetic goals, so we help you make informed decisions about your treatment. Style readers choose Skin 360 for our medical expertise, our relaxing spa environment and the personal attention we give every patient.
Refine, Restore and Repair at Skin 360. Call us today!
2010 • MED SPA
---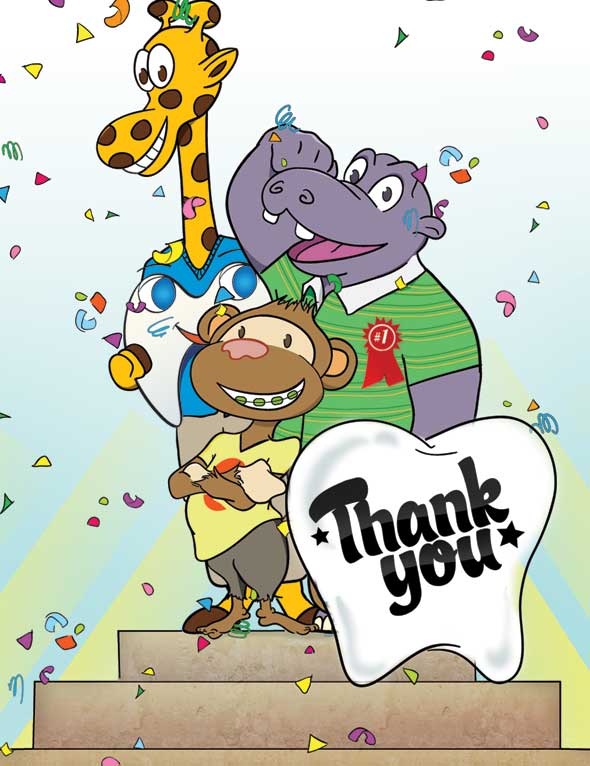 Make a Smile Pediatric Dental
2190 East Bidwell Street
Folsom
916-984-0304
www.makeasmile.com
Thank you to the readers of Style Magazine for voting us favorite Pediatric Dentist!
     Our mission is to provide you with extraordinary dental care for your growing little one. We welcome all cases, patients of a young age, children who require an extra-gentle hand with behavioral management, or children with special needs.
     Your child will love the fun waiting room, designed with kids in mind! We care enough to know what kids like; movies in the treatment rooms, video games and lots of games and toys. The dentists and fun loving staff will work one on one with you and your child to fully explain diagnoses that will make you feel confident in your child's treatment options. Our philosophy of inviting parents into the treatment room is a continual source of comfort for both children and parents.
 
Dentists Recommend Us, Parents Choose Us, Kids Love Us
2010 • PEDIATRIC DENTIST  2009 • PEDIATRIC DENTIST
---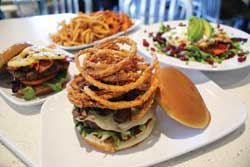 The Counter Burger
1005 Galleria Blvd |  Roseville
916-773-2333  |  www.thecounterburger.com
A big thank you once again to Style Magazine readers for voting The Counter winner in the "Burger and Fries" category for the second year in a row! Please try us if you haven't yet and see why we were also voted the best burger in Northern California! We are at The Fountains in Roseville across from the Galleria with free and easy parking. The Counter offers all natural, humanely raised beef, turkey, chicken, homemade veggie burgers and market selections such as Bison, Ahi, Carne Asada, Salmon, and Lamb and a delicious shake of the month. We also have a great selection of local and best of class beers and wines. For inquiries about franchising opportunities with The Counter please email [email protected]
Style Roseville Granite Bay Rocklin - Awards
2010 • BURGER & FRIES JOINT  2009 • BURGER & FRIES JOINT
---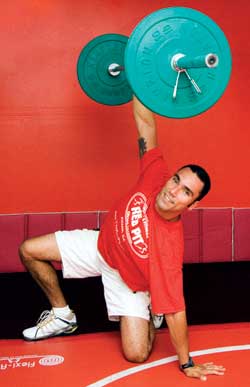 The Red Pit
Celio "Ty" Silva, Certified CrossFit Trainer
916-365-5345
www.theredpit.com  |  f[email protected]
Thank you to all who have voted for me over the past three years! I would like to dedicate this space to all my clients who through their hard work, and incredible results, have made my experience as a Trainer one of a kind. When I built The Red Pit, my goal was to create an exciting environment that brought out the best in everyone who trained with us. I am deeply grateful to all who have contributed to the great energy felt at every session at The Red Pit. Here's to another fun year of World-Class training!
— Celio "Ty" Silva
2010 • PERSONAL TRAINER  2009 • PERSONAL TRAINER  2008 • PERSONAL TRAINER
---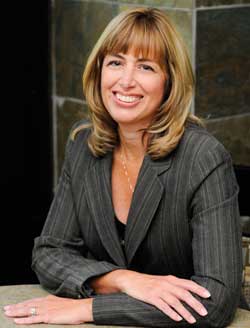 Darla Colson, CPA, MST
Gilbert Associates, Inc.
101 Parkshore Drive, Ste. 100  |  Folsom
2880 Gateway Oaks Drive, Ste. 100  |  Sacramento
916-646-6464 x117  |  www.gilbertcpa.com
Darla Colson, CPA, MST, is one of eight partners with Gilbert Associates, Inc. The firm emphasizes personalized client service and has the feel of a small firm with larger firm resources. She is a long-time resident of Folsom and has been with Gilbert Associates, Inc., for 23 of its 26 years. Darla is the shareholder that manages the firm's tax department and branch office in Folsom that opened in 2004 to better serve clients that are in the Folsom and Foothill communities. Her areas of specialty include: tax planning, consultation and preparation for corporations, partnerships, LLCs and individuals. With a staff of over 60 the firm is able to meet all accounting and tax needs. Thank you Style readers for voting me as a Favorite Accountant. She can be reached at 916-646-6464 x117.
2010 • ACCOUNTANT  2009 •  ACCOUNTANT
---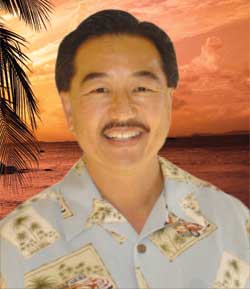 Aloha Family Dental
Wayne K. Tsutsue, D.D.S.
1020 Suncast Lane, Ste. 103 |  El Dorado Hills
916-941-2447  |  www.alohadentaledh.com
Mahalo, for voting me, Dr. Wayne, as a Favorite Dentist, third year in a row He goes by "DR. WAYNE!"  His last name, Tsutsue, is a difficult Japanese name to pronounce. Dr. Wayne was born and raised in Hawaii and has incorporated "The Aloha Spirit" throughout his state-of-the-art office, and in his friendly personality. His dedicated, professional staff has many years of dental experience and will assist you with all of your concerns and questions.  Dr. Wayne, a graduate of USC School of Dentistry, caters to a wide range of dental needs for the entire family. Patients will find their individual dental needs are attended to in a skilled, gentle and caring manner.  Dr. Wayne and the entire "Aloha Family Dental" staff consider service and your comfort, safety and health as their number one common goal.
  2010 • DENTIST  2009 • DENTIST  2008 • DENTIST
---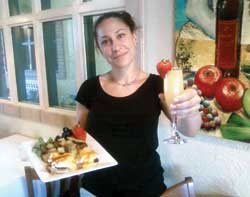 Leah Capuchino at Balcony Bistro
Balcony Bistro
718 Sutter Street  |  Folsom
916-353-0733  |  www.balconybistro.com
Thank you Style readers for voting Balcony Bistro Favorite Brunch Place for 2010! In return we would like to invite you to enjoy a free Bistro Peach Fizz (non alcoholic) with your brunch entree purchase. Come and say hello to Favorite Waitperson award winner, Leah Capuchino. We look forward to seeing you soon!
2010 • BRUNCH • WAITPERSON (LEAH CAPUCHINO)
---
Dick's Carpet One Floor & Home
6516 Commerce Way  |  Diamond Springs
1-800-734-2778  |  www.dickscarpetone.com
Dick's Carpet One would like to thank our loyal customers for voting us amongst the best floor covering stores serving El Dorado Hills and Folsom.
2010 • FLOOR COVERINGS STORE
---
Higgs Construction
www.higgsconstructionsite.com
916-817-9672
Thank you devoted clients and friends for recognizing us as a favorite and trusted "Do It All" construction provider in the Folsom area. In Gratitude, Jim & Ellen Higgs.
2010 • HANDYMAN SERVICES
---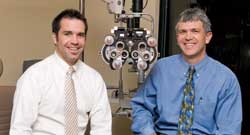 Shawn Palmer, MD and Joshua Baer, OD
2160 East Bidwell Street  |  Folsom  |  916-983-9823
Thank you Folsom and El Dorado Hills area for voting us number one again. We are delighted to provide you with the highest quality eye care possible.
2010 • EYE DOCTOR  2009 • EYE DOCTOR
---
SPECIAL PROMOTIONAL SECTION
---
If you would like to be included in one of Style's Special Promotional Sections, please contact Debra Linn at 916-988-9888 x114 or [email protected].